Example #1 Below
This is the blank doodle paper.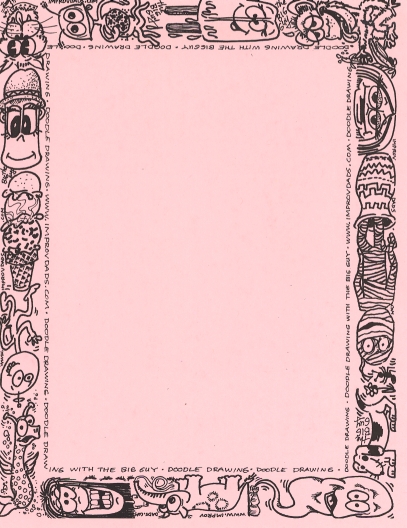 STEP 1: You create an original "doodle" on the doodle paper we supply.
STEP 2: Following your lines, The BIG Guy transforms your "doodle" into an improvised, one of a kind, cartoon.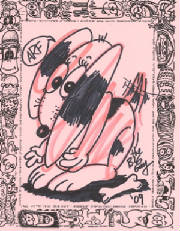 STEP 3: You may want to color your creation to complete your unique Doodle Drawing!
OPTION: Display your Doodle Drawing in a sturdy and attractive frame for all to enjoy!
Example # 2 below.
BEFORE:
In a black frame.
AFTER:
REGULAR RATES:

$150 for the first hour.
$100 per additional hour.

Add up to $.50 per mile outside of Broome and Tioga Counties, NY

Add a facepainter for $99 per event.

Add a professional soundsystem with thousands of songs for only $99 per event.

Add a DJ to take requests for only $50 per event.